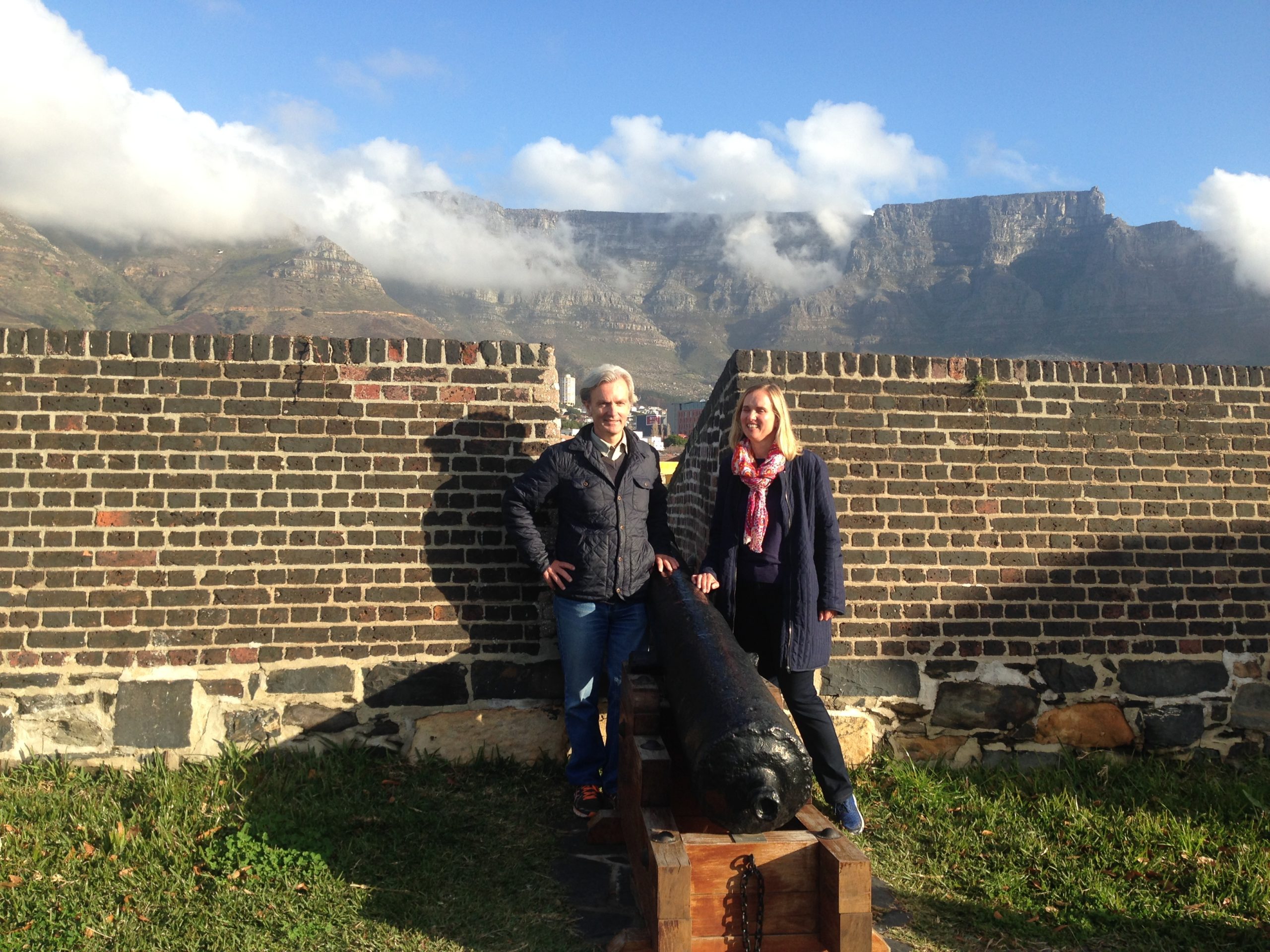 The NHF and the Reinwardt Academy
Letter in Dutch:
L.S.,
Met Marjan Otter van de Reinwardt Academie op het fort. We praten met staf van Castle of Good Hope over samenwerking voor onze tentoonstelling in 2018. Ze zijn zeer geïnteresseerd in een reizende tentoonstelling die op beide plekken getoond kan worden. Volgende week gesprek met ambassade in Pretoria over financieringsmogelijkheden.
Mooie vooruitzichten en het lijkt ons fantastisch als het allemaal lukt.
Hartelijke groet vanuit Kaapstad,
Oscar