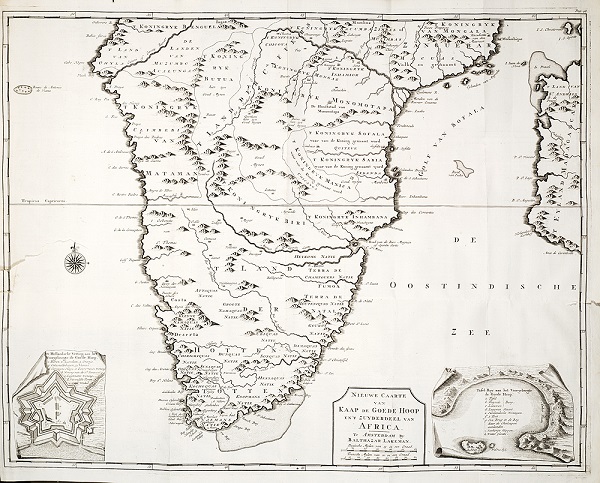 2015: Atlas of Dutch Southern Africa. Call for partners
In line with the Atlas of Dutch Brazil and the Atlas of Dutch North America, the New Holland Foundation wants to start working on the Atlas of Dutch Southern Africa. In this case 'Southern Africa' means the region of the Republics of South Africa, Mozambique, Madagascar, Mauritius and Saint-Helena. Objective is to make an inventory of fortifications and defence works of the Dutch East India Company (VOC) built in the 17th and 18th Century. The atlas project intends to bring together international partners, in order to exchange knowledge in the field of history, archaeology and preservation hoping to raise attention for the historic significance of these structures. In this way the New Holland Foundation aims to contribute to the improvement of economic and cultural relations between the Netherlands and these countries they share a mutual heritage with.
If you are working with Shared Cultural Heritage in Southern Africa or any related field on this subject, please let us know to see how we can cooperate in this new Atlas.  
See also: https://www.linkedin.com/grp/post/8210357-5999873144486187009